Ingredients
1 x 440 g can of salmon
1 x 440g can of asparagus
7 x eggs
125 ml cream
3/4 cup grated cheese
1 diced tomato
1 diced red onion
Handful of diced mushrooms
Method
Line a pie dish of choice with store bought puff pastry

Put all ingredients into a bowl and stir through until all the eggs and cream are combined – DO NOT BEAT

Fill the pie dish to the brim without overflowing

Bake in oven at 180 degrees, until golden on top and firm to the touch

Let stand for 10 minutes – then cut, eat and enjoy!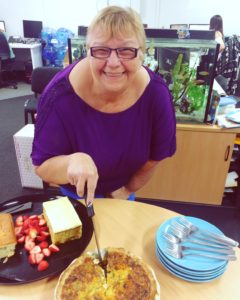 Make sure you keep it in the fridge and cut up for lunches!
This quick and easy quiche can be frozen and reheated, or eaten cold, making it perfect for lunchboxes!
Thanks Mamma Jules!